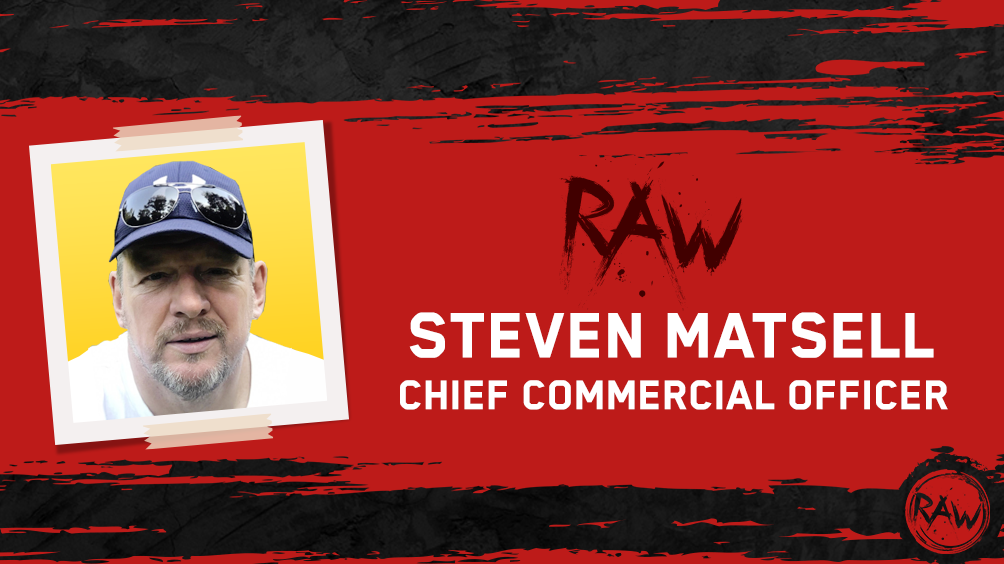 It is our great pleasure to name Steven Matsell as our new Chief Commercial Officer for RAW iGaming. Stevens career spans more than 16 years in iGaming with successful positions as Commercial Director for Gaming Technology Systems and most recently the last 9 years as CEO for Leander Games, recently acquired by RAW.
Tom Wood, CEO of RAW says, "We are so pleased to have Steven onboard RAW in the key role as Chief Commercial Officer. His vast knowledge and experience as well as his extensive network in iGaming will help RAW move forward its innovative vision as well as further strengthen our management team."
If you are an account manager looking for a new challenge and are interested in working with Steven on our commercial team, check out our career page as we are looking for creative account managers that want to work with innovative products and solutions that exist outside the sea of sameness.
About RAW iGaming:
RAW, founded in March 2021 by well-known industry experts, is a completely new studio with a conviction to create entertainment that stands out. We develop innovative, easy-to-understand and boundary-pushing slot games, always based on behavioural insights and accumulated learnings. Our first games, as well as the patent pending SuperSlice®, will be launched at the beginning of 2022 on leading gaming sites and apps across the globe. For more information, go to www.linkedin.com/company/raw-igaming